What an amazing weekend at the Bonina Fall Fun Show! From cutters aiming for the NCHA World Finals climbing the rankings to brand new cutters trying the sport on for the first time, it was a weekend for the books! The Costume Class on Friday night was a barnyard cutting like you've never seen before with two chickens and a bull riding into the herd!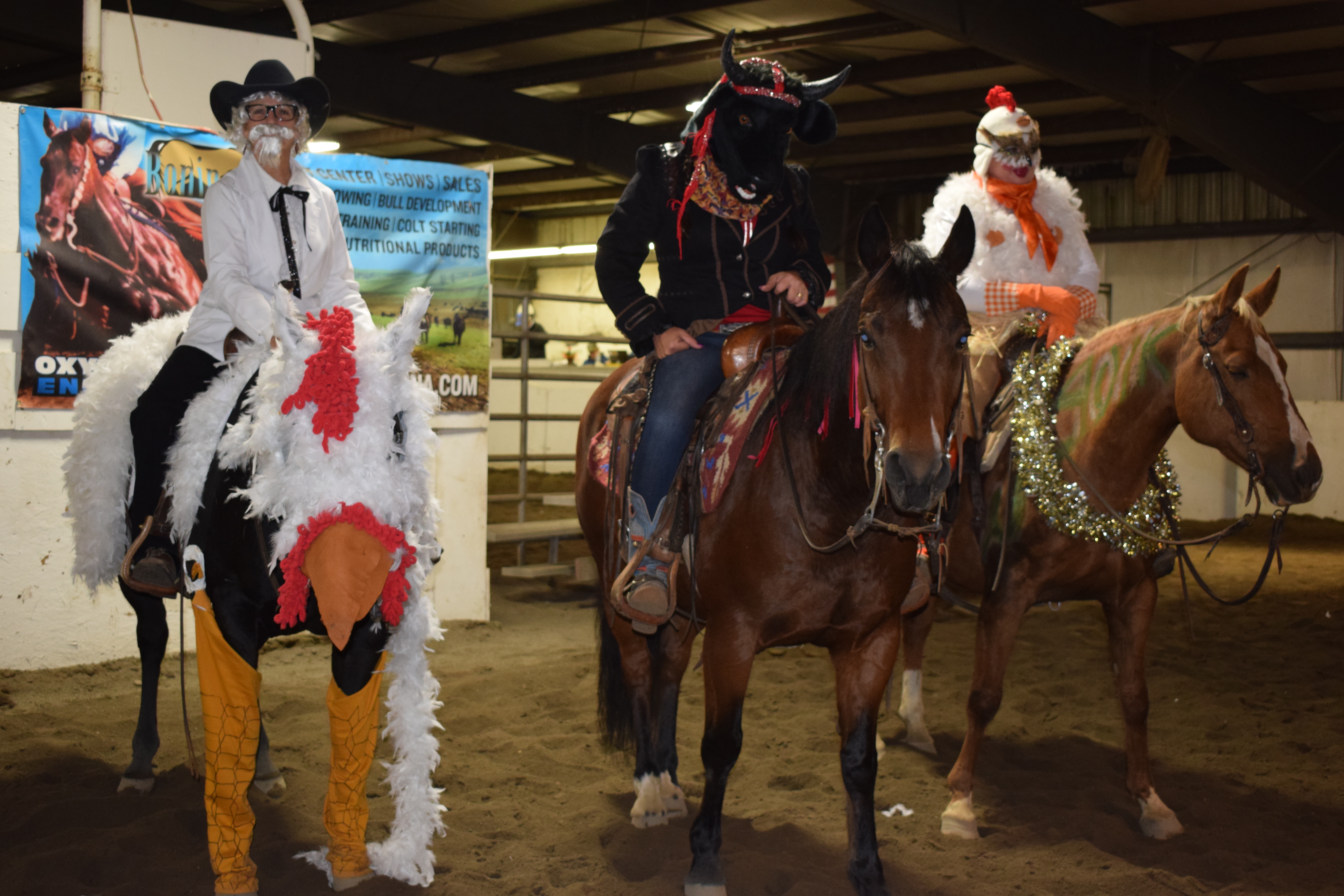 From left to right: Colonel Sanders (Holly Jones) & Chicken Fried Mia (BNL Mia Mabel), Cow Patty (Marilyn Kittelman) & Flamin, and Hen Sitting on Her Nest Egg (Kacie Bane) (401K – BNL This Blondes Smart). Chicken Fried Mia won the cutting, the crowd couldn't decide on who won the costume contest, so prizes were divided equally amongst contestants! Thanks to Matt Magan for donating the beautiful headstall and leather halter prizes!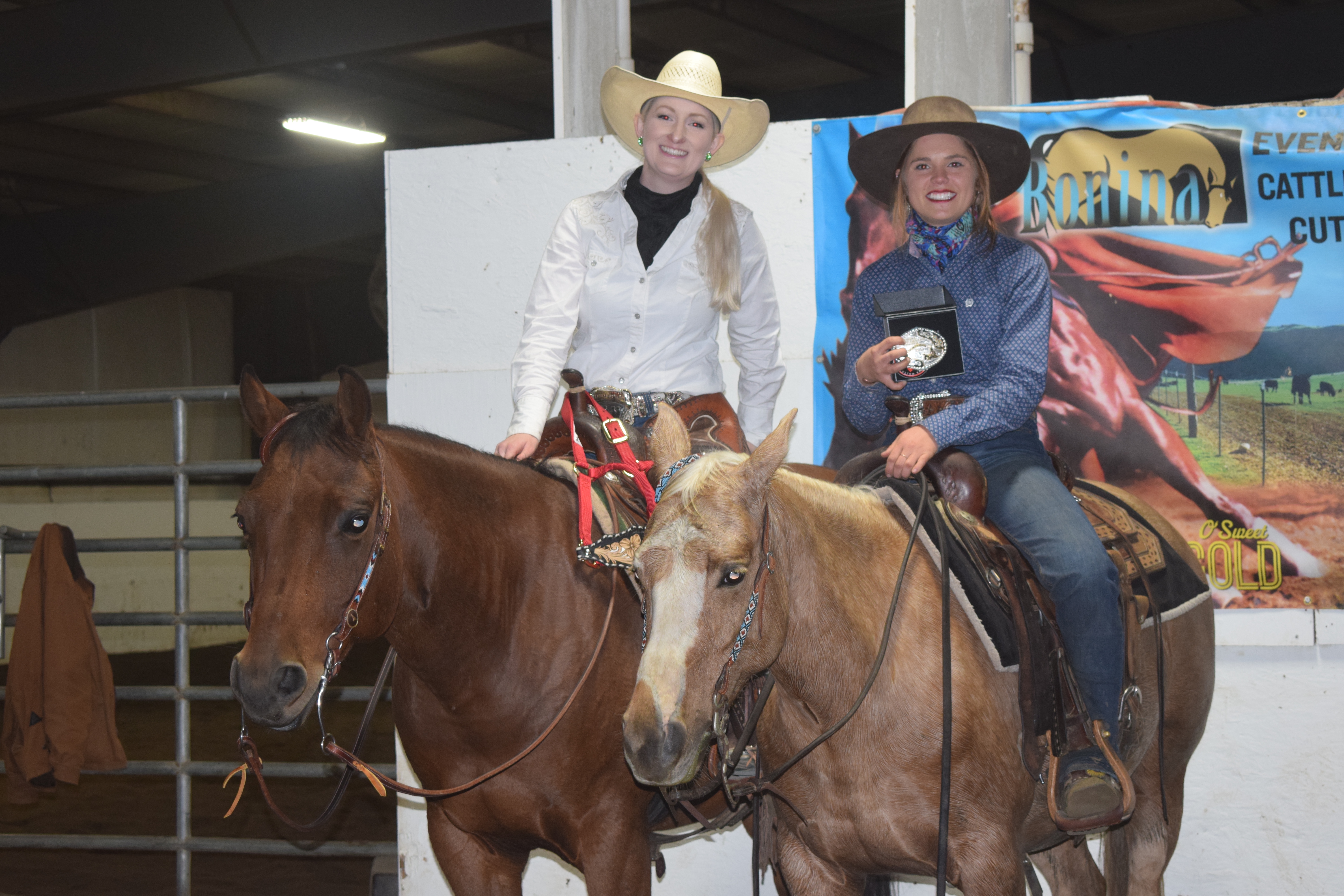 L to r: Annie Gray riding BNL Baby Hugh E, Reserve Champion with halter donated by Matt Magan. Nicole Harder riding BNL Verey Blonde, Champion Climb Aboard A Cutter with buckle donated by Bonina Nutrition.
The real proof was in the pudding during Bonina's one-of-a-kind Climb Aboard a Cutter (a class for folks who have never shown a cutting horse); especially considering the outstanding performance of the cutters provided for the first time riders (all 20 of them!). To put it one way:
🐴🐴Bonina's mare pen cut cows like it was their day job at a ribbon factory! ✂️🎀✂️🎀
A testament to top line breeding, excellent nutrition standards, and a well-honed training program, it's fair to say that from the cradle to the brood pen, Bonina makes **Cutters for life – for EVERYONE!** ~BNL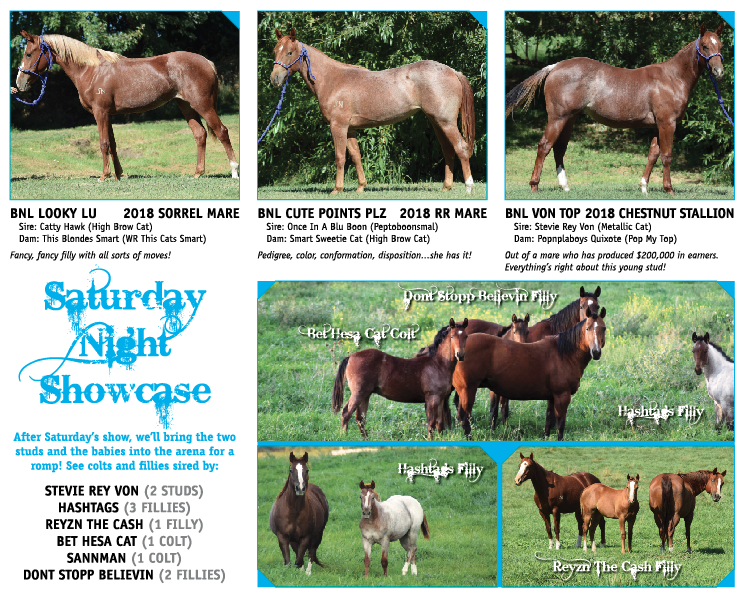 #ncha #climbaboard #nchaworldfinals #cuttinfun #bonina #broodmares #freedom #oxyequineenhanced #select #bgood #boost