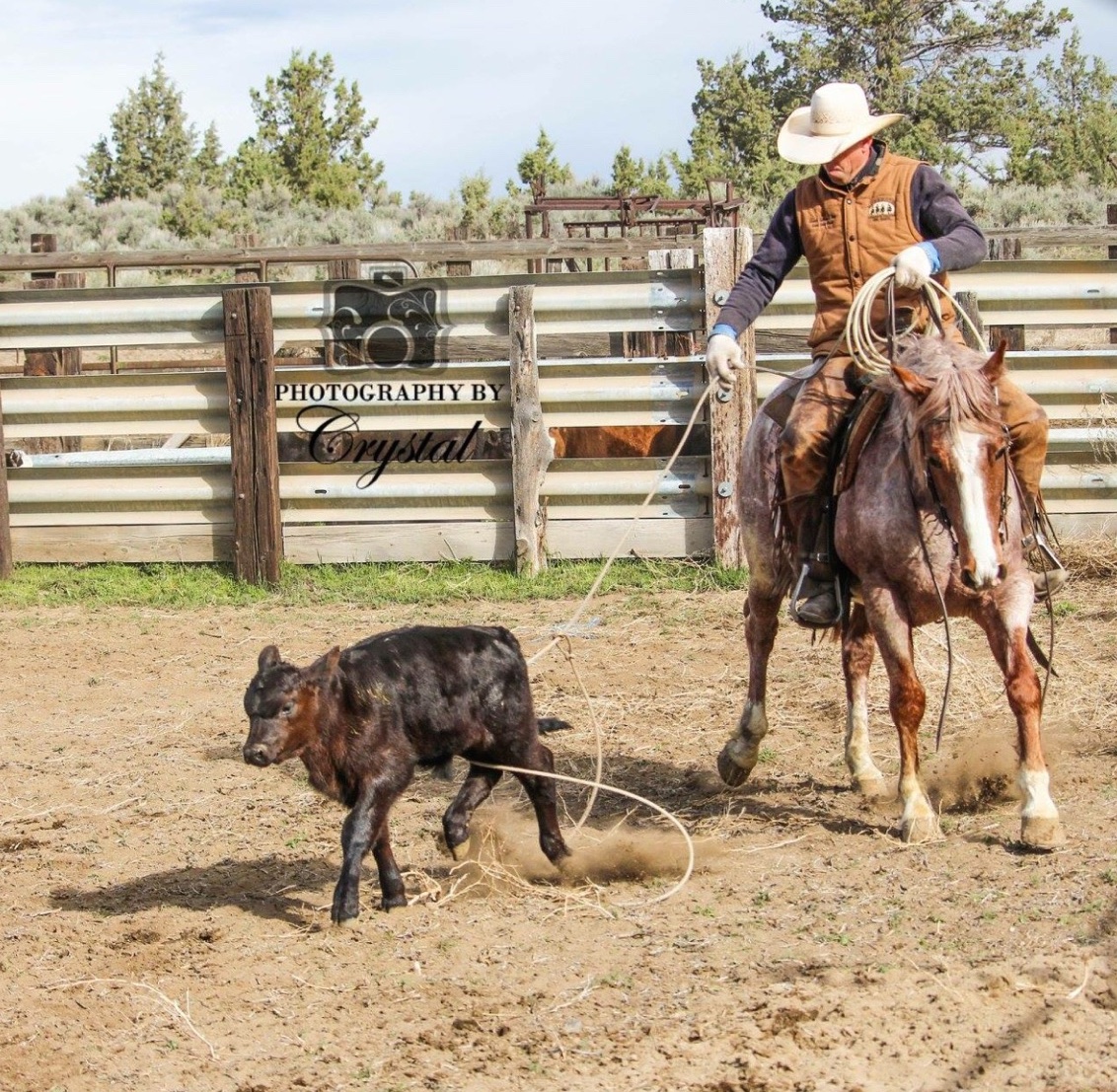 Our 2018 Bonina Colt to Cow Connection contestants have been selected! Each trainer will step onto a 60-day colt and teach him to work a cow. Five head of cattle available per colt each day.  Competitors will be judged 25 minutes Day 1, 20 minutes Day 2, 15 minutes for Finalists on Day 3. Winner will receive a champion buckle and cash prizes will be awarded to the top competitors. Select colts will be offered for sale after contest completion during the Cindy Severe Benefit Auction.
---
---
Name: Johnny Hammack, 41
Location: Chiloquin, OR
Currently Training At: Bourdet Ranch, Home of Meradas Cookin Now
NCHA Lifetime Earnings: $4,095.02
# Years Training Horses to Work Cattle: 10
Background: Grew up ranching, roping and rodeoing as a bronc rider. Currently starts lots of 2 year olds for the performance pen.
First lesson you learned about putting a horse on a cow? "The biggest, best lesson I learned when I got started is the cow is the cue. I want the cow to stop my horse."
Influences: "There are so many great people who have helped me and are still helping me. I am still in the process of learning how to train a cutting horse. Randy Jones, Stan Fonson, definitely got me started and still help me when they can. The Bourdet Ranch for letting me ride good horses and Marc Bourdet has helped me a lot. I'd say after working for Shad Platt for a year or so that I try the best I can to do the things I learned there—I like his way and I like his horses style. There are lots of others, like Mitch Davis, that help me. I'm sorry not to mention them all but it would be a long story."
Expectations for the Bonina Colt to Cow Connection event: "Just to have fun. I'm going to do the best I can to feel my horse and deal with whatever happens and stay in the moment. I want my horse to be licking his lips and enjoying his job."
To learn more about Johnny's horse training services give him a call: 541-678-3996
Photo: Johnny Riding a "Metalic Cat" gelding, first loop at first branding.
---
Want to stay in the loop with Bonina? Follow our Facebook page!